This is the site of the CADDINGTON LOCAL HISTORY GROUP originally formed in 1994.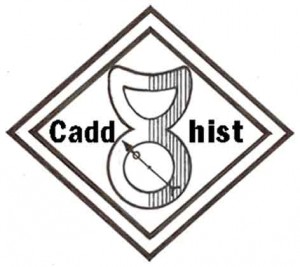 Its function is to trace and preserve any aspect of Caddington's past (and present) including the surrounding area.
It meets once a month with informative and entertaining talks given by local personalities.
It is always anxious to collect and archive local memorabilia associated with parish history, events, personalities etc. New members are welcome.
The photograph above shows the view from All Saints church tower looking south. More village pictures are shown on the Photo Archive page
More village photos are shown on the Luton News archive page. These are reproduced by permission of The Luton News
LATEST
 On 3rd October at Heathfield Centre from 10am to 3pm Caddhist are arranging another HERITAGE DAY.
Are you interested in your village? What was it like in the past?
Were you here in the 50s or 60s? Do you remember the Barricades?
Did you go to school here? Heathfield, Five Oaks, Willowfield?
Do you remember the Carnival? What shops were in Caddington and who were the
shopkeepers?
COME AND SHARE YOUR MEMORIES BRING ANY PHOTOGRAPHS OR OLD PROGRAMMES
CADDHIST WILL BE OPENING THEIR ARCHIVES OF PHOTOGRAPHS, OLD RECORDS,
SCRAPBOOKS, RESEARCH MATERIAL AND OLD MAPS slideshow
refreshments